Swing Wedding is a Happy Harmonies cartoon, released in 1937.
The episode starts off with 4 frogs singing in front of an audience as Mindy comes out and sings as well. A frog goes out and sees another frog with flowers. Meanwhile, Mindy is still waiting as a band pops up from the water and sings. The husband and wife start to get married. The frog with the flowers comes back as everybody else starts dancing again. The viewers then see a meter that's goes up and explodes. Everyone has fun dancing and messing around with each other. One of the frogs jumps back into the water as the cartoon ends.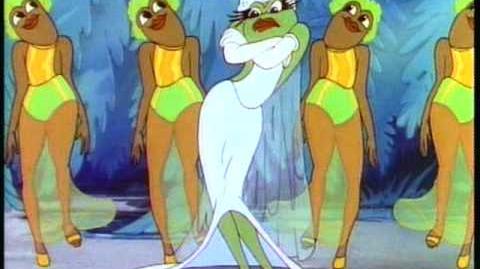 Ad blocker interference detected!
Wikia is a free-to-use site that makes money from advertising. We have a modified experience for viewers using ad blockers

Wikia is not accessible if you've made further modifications. Remove the custom ad blocker rule(s) and the page will load as expected.